Group Alchemy is an education and consulting firm that teaches people who are working to make a difference in the world how to create a powerful culture of collaboration in their groups so that they can achieve greater impact and create an enriching life for everyone involved.
We are committed to a world where everyone can excel at what they do; contribute to something meaningful, grow as individuals and enjoy the sense of belonging that comes from working on something they care about with a group of people who share their values.
Our mission is to help groups create collaborative ways of working together that can change the world.
We believe:
Every group can be great: achieving  extraordinary results while maintaining an enriching climate for the members.
The highest level of group success depends upon intentional practices that keep people linked in a culture of shared values, vision, purpose, agreements and congruent actions.
Taking the time to reflect, to engage in deep inquiry and to create new habits together will open up new possibilities and yield practical results.
A conscious group culture allows people to contribute their personal best with intention and skill.
Who We Are
Deborah Pruitt, PhD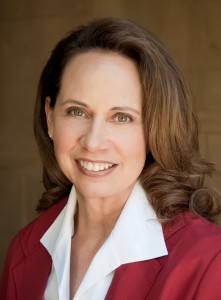 Believing that every group is capable of greatness, Deborah Pruitt, Ph.D. delivers practical and profound strategies for converting the untapped capabilities in groups into extraordinary results. With her innovative Formula for Group Alchemy®, she guides leaders and groups to create powerful collaborative cultures that increase productivity and build more enriching ways of working together.
Participants in Group Alchemy programs describe life-changing experiences and sea-changes in their organizations. They gain momentum as they resolve old barriers to excellence and create a whole new vision for their work together. Clients praise Deborah's distinctive combination of intellect, warmth and humor as well as her knack for translating cutting edge research into practical steps for breakthroughs in accomplishments.
Dr. Pruitt draws from thirty years of cross-cultural research, twenty years of organizational effectiveness consulting, and an early career in sales and administrative management. She earned her doctorate degree in anthropology from the University of California at Berkeley. She is the author of Group Alchemy: This Six Elements of Highly Successful Collaboration.
Larry Jenson, D.D.S., M.A.
Healthcare practitioners, educators and researchers describe receiving great benefit from Dr. Larry Jenson's skills in group facilitation and strategic leadership. Everyone he works with appreciates his ability to keep an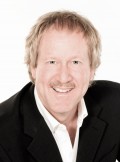 eye on the big picture while working with the many details that drive any project forward. Larry is particularly gifted in guiding groups to a clearer understanding of their commitments and the strategic actions needed to achieve them.
His leadership skills, teaching expertise and strategic planning acumen has supported professional groups such as the American Society for Dental Ethics, the World Congress of Minimally Invasive Dentistry and the American Dental Education Association to expand their impact. His commitment to the scholarship and actualization of successful group process is evident in his dental practice, his facilitation of client workshops and his ongoing contributions to numerous boards and organizations.
Dr. Jenson brings a unique background to the mission of our firm that combines his experience as a small business owner and dental practitioner, fifteen years as a faculty member and administrator at the University of California at San Francisco School of Dentistry and service to a number of boards and organizations. He earned his doctorate in dental science at the University of California at Los Angeles and his masters in philosophy at the San Francisco State University and continues to publish articles on ethics in dentistry.